Nissan cars head home as yen erodes century of made-in-Japan
---
---
Admin31.08.2012г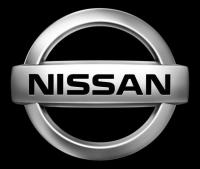 For the first time, companies including Nissan Motor Co. (7201) are building products abroad to ship home as a stronger yen, aging workforce and improved skills overseas erode a century-old mantra that what's sold in Japan should be made there.

Nissan's decision to import foreign-made vehicles in 2010 paved the way for some of Japan's biggest companies, including cosmetics company Shiseido Co. (4911) and electronics maker Toshiba Corp. (6502) Shipments home from Japanese producers' overseas plants have more than doubled in a decade to a record, including a 31 percent jump in the past two years, compared with a 61 percent gain in total imports over the 10 years, government data show.

"Nissan's decision was epochal," said Masato Sase, an auto-industry analyst and partner at Deloitte Tohmatsu Consulting Co. in Tokyo. "Before then there was a tacit assumption that cars sold in Japan would be made in Japan."

The shift reflects one of the biggest departures from an industrial strategy begun by the Meiji leaders who ousted the last shogun in 1868 and set up western-style factories. A "made by Japan" model, where manufacturers base operations with less regard to nationalism, may boost corporate competitiveness at the cost of jobs in the world's third-biggest economy, deepening deflation pressures.

"People see the sale of cars made abroad as a sign of the times, as globalization," said Shiro Kakinuma, a salesman at Taiyo Nissan Auto Sales Co.'s Shibaura Chuo showroom in Tokyo, which offers the Thai-made Nissan March subcompact. "When the new March came out there were some articles questioning the quality of a car made in a developing country. Not anymore."

'Epochal' Move

Shiseido next month will introduce to domestic customers its Za range of makeup made in Taiwan and Vietnam, the first time Japan's biggest cosmetics maker will import one of its ranges. Kubota Corp. (6326), Japan's largest tractor manufacturer, started domestic sales of its Chinese-made rice-planting machines and U.S.-built lawnmowers last year.

Toshiba ended domestic fabrication of its Regza television sets last fiscal year after almost half a century of production at home. Panasonic Corp. (6752), Japan's biggest appliance manufacturer, shifted all its production of mobile phones to factories in Malaysia and China "to improve price competitiveness," said Yuko Hosaka, a company spokeswoman.

Japan's manufacturers will make a record 39 percent of their products overseas in the year through March 2015, up from 33 percent two years ago, a Japan Bank for International Cooperation survey showed in December.

First Wave

Earlier forays into overseas production were typically designed to serve markets where the factories were located. In the wake of World War I, Japanese textile companies built plants in China for the Chinese market, according to Tetsuji Okazaki, a Tokyo University professor of economic history who edited "The Contemporary Japanese Economic System and its Historical Origins." That strategy accelerated in the 1980s amid trade tensions with the U.S. and an appreciating yen.