Porsche to scrap weekend shifts on weak demand, report says
---
---
Admin13.11.2012г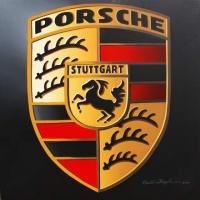 Porsche will halt weekend production of two-seater sports cars at its biggest plant next year as Europe's deepening debt crisis is eroding demand for luxury vehicles, company sources told Reuters.

Porsche will limit the working week to five days at its headquarters factory in Zuffenhausen, Germany, from January, the sources said today on condition they not be identified because the matter is confidential.

Porsche has been running eight extra shifts at the factory on Saturdays since September to clear orders for the revamped 911 model.

The number of Porsche 911, Boxster and Cayman vehicles assembled in Zuffenhausen and destined for austerity-strapped European markets will drop 10.7 percent next year to 14,543 cars, according to research firm IHS Automotive.

"Weak demand can be traced all over the premium market," said London-based Credit Suisse analyst Erich Hauser. "Europe is in the doldrums. Driving pure amusement cars is clearly becoming less desirable in difficult times."

Rival luxury-car makers are also taking steps to address weak demand. Daimler said last month it has cut production of its flagship S-Class sedan until the next version of the model is ready to debut in mid-2013.

VW's Audi luxury division twice shuttered its plant in Neckarsulm for a week each time in early and late October, disrupting production of high-end models, including the flagship A8 sedan and the R8 sports car.

Porsche is also considering shaving one hour off the regular eight-hour shift in Zuffenhausen from January, one source said. The car maker currently runs two shifts per day at the plant which makes about 170 vehicles a day.

A Porsche spokesman said the manufacturer's production system "allows for extremely flexible operation", enabling the car maker to cut or boost output depending on market demand.

Global sales rise

Porsche said today that global sales jumped almost a quarter in October to 11,688 cars and sport-utility vehicles, with huge double-digit gains in China and the United States more than offsetting a 4.5 percent drop in European deliveries.

The company is aiming to boost annual deliveries to over 200,000 vehicles by 2018 and expand to seven model lines from four which also include the Panamera coupe and Cayenne SUV, Porsche's best-selling model. Production of the new Macan compact SUV will start late next year.

There are no plans as yet for scaling back production in Leipzig, Germany, where demand for the Cayenne has just allowed Porsche to extend a newly introduced third shift by another six months, the officials said.

The Leipzig plant makes about 480 cars a day.


---
Още по темата: