Ford will be able to build 25 percent more vehicle derivatives at each plant by 2015
---
---
Admin09.08.2012г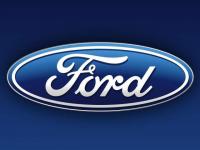 Ford Motor Co's new plants in Asia will be able to build up to seven different vehicles as part of a new global production system, top executives said on Monday.

Ford, under its One Manufacturing banner, plans to open nine new plants in its Asia Pacific Africa region, boosting annual production capacity to 2.9 million vehicles.

The company hopes to sell 8 million vehicles a year worldwide by mid-decade, suggesting the region could provide one-third or more of global sales.

In 2011, Ford sold 5.695 million vehicles worldwide, up 7 percent from 2010, not including Ford's former Volvo unit. In comparison, General Motors Co, the global leader in 2011, sold 9.026 million vehicles.

Ford also said it is cutting the number of global vehicle platforms and plans to increase its global capacity utilization 27 percent by 2016.

The One Manufacturing system was detailed by John Fleming, Ford's executive vice president of global manufacturing, who said the system is designed to provide "standard processes, greater flexibility and improved investment efficiency." He spoke at a management conference in Traverse City, Michigan.

Ford will be able to build 25 percent more vehicle derivatives at each plant by 2015, Fleming said. In three years, he said, each of the company's assembly plants will make an average of 4.5 different models, compared with the current 3.6 models per plant.

Fleming declined to provide details on how Ford plans to improve productivity and efficiency in Europe, where much of the auto industry is struggling with overcapacity and weak demand.

Ford spokesman Todd Nissen, asked how the automaker plans to improve plant efficiency in Europe, said: "There are things happening globally throughout the system . . . Examples would be increasing levels of process standardization, more efficient model changeovers (and) greater use of flexible equipment."

Ford has said it will lose more than $1 billion in Europe in 2012. In the second quarter, it lost $1,125 for every vehicle it sold in Europe.

Fleming, who began his career at Ford in 1967 as a 16-year-old apprentice at the Halewood plant in England, would not say whether the automaker has decided to shutter any European plants.

He reiterated what Ford executives said in late July, when the automaker issued second-quarter earnings - that the company is working on a plan to cut costs in Europe and that it expects weak sales in the region to continue for the next few years.

Making plants more efficient and flexible is part of the wider "One Ford" business strategy championed by Chief Executive Alan Mulally since he began to turn around the No. 2 U.S. automaker from money-loser to profit-maker in 2006.

Fleming, speaking at the Center for Automotive Research industry conference on Monday and to reporters on Sunday night, did not detail how much money Ford is saving by making its global plants run more smoothly.

The automaker's newest plants are being designed to use common manufacturing processes, such as flexible body shops, and standard systems to track material, delivery, maintenance and environmental costs.
Reuters (Traverse City, US)
---
Още по темата: